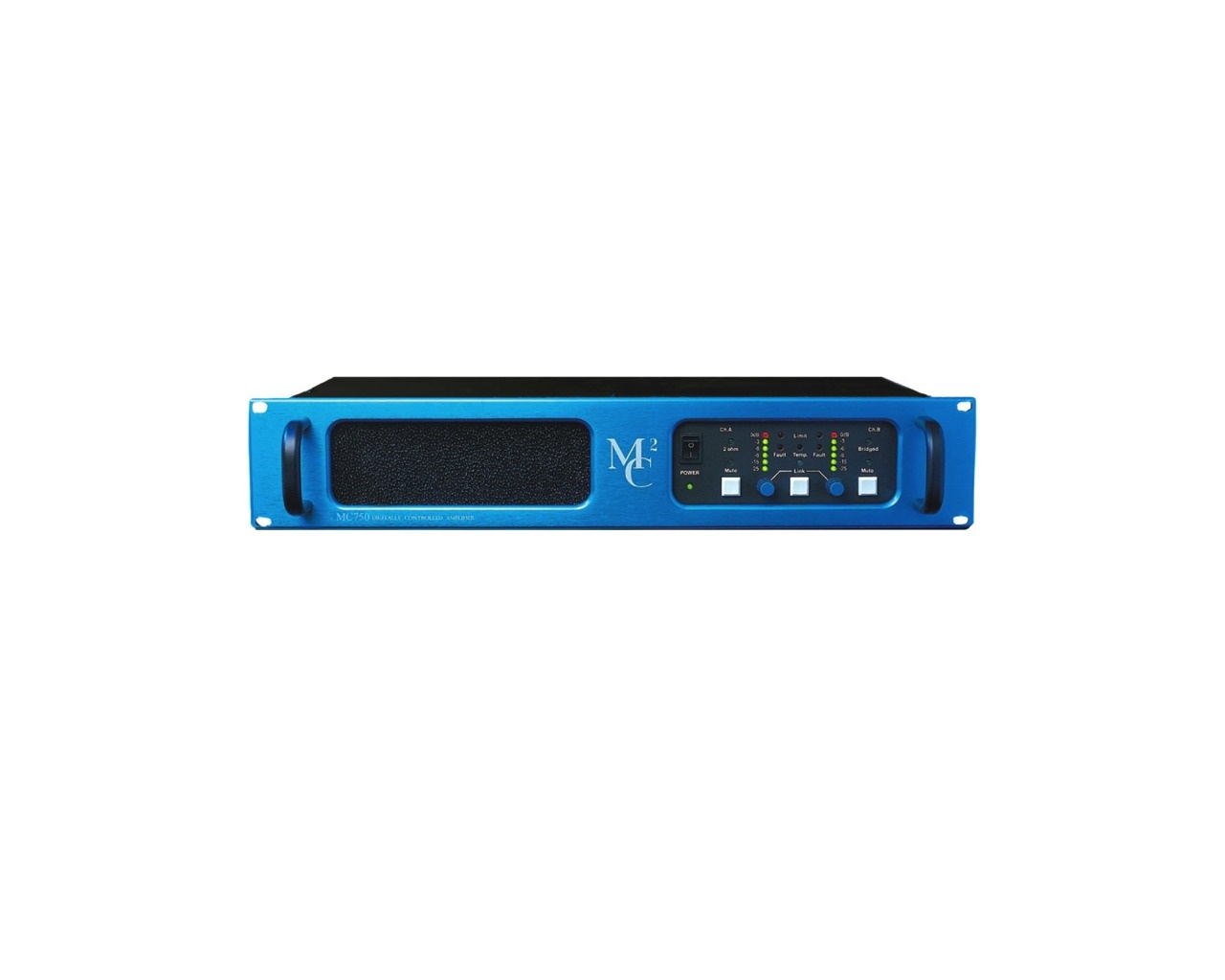 MC2 MC750 amplifier
Kirjeldus:
Warranty period:
30 days
Condition:
Good
Features
Complementary class AB bipolar outputs, with unique floating drive stage for optimum audio performance.
No dynamic switching of audio outputs or supply voltages.
Sophisticated monitoring of load, temperature and operating parameters. If overheating occurs, the power supply is reduced to a safe level - protecting the unit without shut-down.
Low noise vari-speed fans for quiet operation.
User selectable clip limiter with "tight" and "easy" settings which track the supply voltages.
Accurate Peak Level Meters indicating headroom, which automatically adjust to power supply and load.These double as level control position indicators when adjustments to level are made.
Mute switches with fade up on release. The "power on" sequence also starts in "mute" and fades the signal up to the previous setting, after checking the system.
Level controls can be separate or linked. In "linked mode", adjustments are relative (both channels change by the same amount in dBs).
"2 ohm" and "bridged mode" indicators on front panel.
Full DC and short circuit (serious fault) protection which automatically reconnects when the fault is cleared. Front panel LEDs indicate fault condition.
Modular construction with proprietary heat sinks for ease of serviceability.
750 watts per channel into 4ohms using dynamic signals (signal dependent).
Optional crossover cards available. 24dB/Octave Linkwitz Riley.
Fully functional bi-directional remote control via RS485 available.
Soft start "power on" sequence with full inrush protection.
Full 5-year warranty.
Specification
Output Power (Watts RMS) per channel :
8 ohms @ 1kHz:
425
4 ohms @ 1kHz:
750
2 ohms @ 1kHz:

1100
Mono Bridged
8 ohms @ 1kHz:
1500
4 ohms @ 1kHz:
2300
THD @ Rated Power 4 ohms
1 kHz:
< 0.005%
20Hz - 20kHz:
< 0.03%
Input CMRR:
> 90 dB
Hum & Noise:
-105 dB
Gain:
31dB
Sensitivity for rated output, 4 ohms:
+7dBu (1.73v)
Damping Factor 1 kHz, 8 ohms:
> 400
Frequency Response:
20Hz-20kHz +0/-0.5 dB
Input Impedance
(actively balanced):
10k ohms
Dimensions - 2U(mm):
88 x 480 x 410
Weight:
21kg
Power Requirement:
230 VAC @ 10.0 amps max
120 VAC @ 20.0 amps max